Student Advancement Support
In order to achieve their goal of "employment" in Japan or their home country, the key point necessary will be to concentrate on one's "Future Study "plans. Goals cannot be achieved unless you advance further to other universities and find some good job placement opportunities. Kurume Seminar will set up a time period to concentrate and think about your options in the future. Students can gain a lot of information and get firm career guidance for their crucial decisions through information sessions with the school. Students should also look into visiting various university campuses and experience a few classes as well.
Curriculum for Future Studies
1st Year
Implementation of guidance for future studies and guidance upon arrival in Japan
Career in Japan (Orientation on arrival)
Basic Knowledge for Future Studies in Japan
Participation in external guidance
Explanations about the courses, faculty, and future employment opportunities
2nd Year
Gathering information for determining future courses
How to read application guidelines (June)
Admissions Information Month (July and August)
Participation in external guidance (July and September)
Participation in tours of various universities and vocational colleges (July and August)
Individual guidance on future studies and courses
Admissions Information Month
"Go On" ! "Challenge On" ! "Think On" !.. This is the motto which is set up for the concentration in future study plans for a two month time period.
1. Guidance for Application guidelines
We set up classes for each section to cover application guidelines, learning how to read and fill out necessary documents.
2. Seminars on Future Studies
Joint Future Studies Seminar
You can participate in the seminars on future studies held in Kurume and Fukuoka city where you can directly talk to the officials of the universities or vocational colleges that you are interested in.
Joint Future Studies Seminar
3. Information Seminars within various Schools
Kurume Seminar held a seminar inviting the teachers from various universities and vocational colleges for the students of Kusemi. We held 12 seminars covering different areas in the year 2017.
4. Open House - Visiting Schools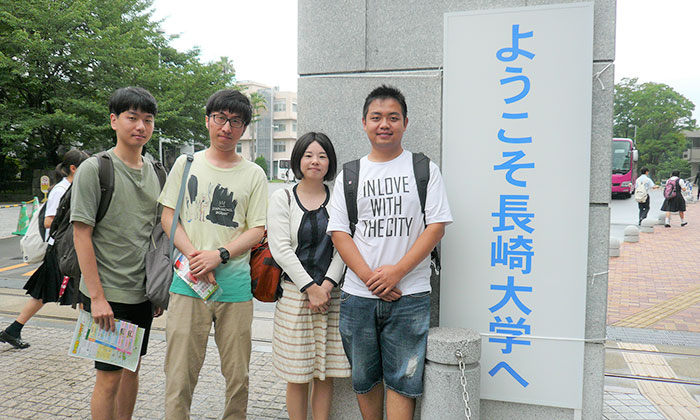 During summer vacation, Open Houses are held in universities and vocational colleges. You can imagine your campus life after a year by participating, seeing and experiencing the campus for yourself. It will be the driving force to increase your motivation to try harder. Kurume Seminar guides the students to participate in as many Open Houses as possible.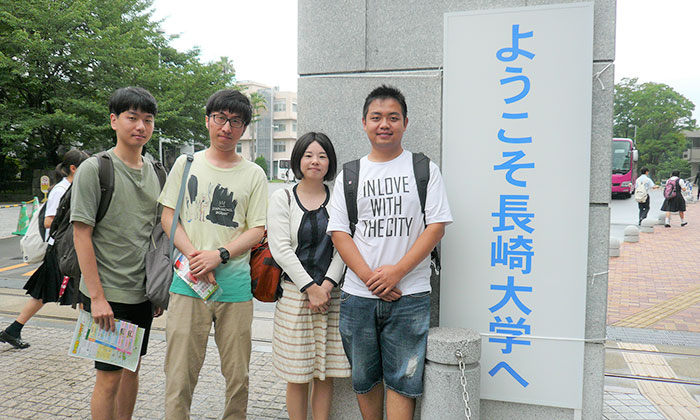 5. Experience Classes・Future Studies Lectures, Japan Electronics College
You can participate and experience classes at the Japan Electronics College in Kurume. The teachers from 6 faculties will visit, and the students can experience the class activities in which they are interested in. Through the experiences of classes in the vocational college, you can imagine the work environment and form your own ideas about your future plans. Many students tend to start thinking seriously after experiencing these classes.