Greetings from the President and Director
of the Japanese Language Course
Greetings from the School's President
The origin of success in education here at Kurume Seminar is to "Challenge On". This spirit is still instilled in our lessons today.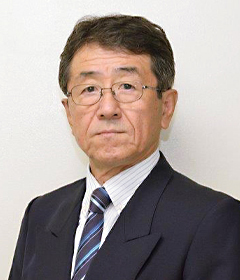 It is not an easy matter to leave your home country and carry out ones studies as a foreign student. Many difficulties await, and some may be beyond your imagination. However, everyone encounters these difficulties, and in order to become a successful person, you must learn to overcome such failures. People have acquired new abilities by adapting and solving the problems that stand before them. This is the way it has gone throughout the history of mankind. Failures and setbacks provide the power to success. In order to make your dreams come true, you must have the attitude to challenge yourself every time. The philosophy of Kurume Seminar is "Challenge On." This means you should continue to try as hard as you can, this will support our spirit towards gaining a wonderful educational experience. I would like all of you to understand Kurume Seminar's mission statement and achieve great success in Japan. I hope you can acquire great Japanese language skills, and become an excellent business person for a modern global society.
Greetings from the Director of the Japanese Language Course
"Everything is for the Students"
Our earnest efforts will contribute to a respectable and caring Kurume Seminar school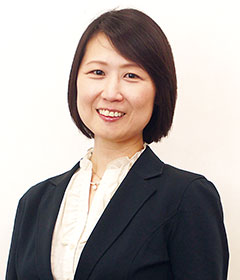 Kurume Seminar is the starting point of one's studying abroad in Japan. The time spent by the students learning here with their hopes and dreams will be the most important time affecting the changes in your future. Our school will hold an orientation on living abroad, your career choices before admission in our school and then we will help prepare you for your departure to Japan. After your arrival, we will heartily support you in your health care issues and living situations in order to make your time in Japan very comfortable. We aim to make as many students achieve their goals to clear the N1 level of the Japanese language proficiency test and improve on their Japanese communication skills necessary to function in society. The 2 year period of studying the Japanese Language is the time to also learn Japanese culture, customs and everyday situations. It would be a good idea to imagine your future and also invest in yourself, deciding your goals and courses of study in order to work hard to achieve success. As a student of Kurume Seminar, I hope you will learn great things and achieve the highest level of success. We may be strict sometimes, but we heartily think "Everything is for the Students" and we will make the greatest efforts to make your dreams come true.